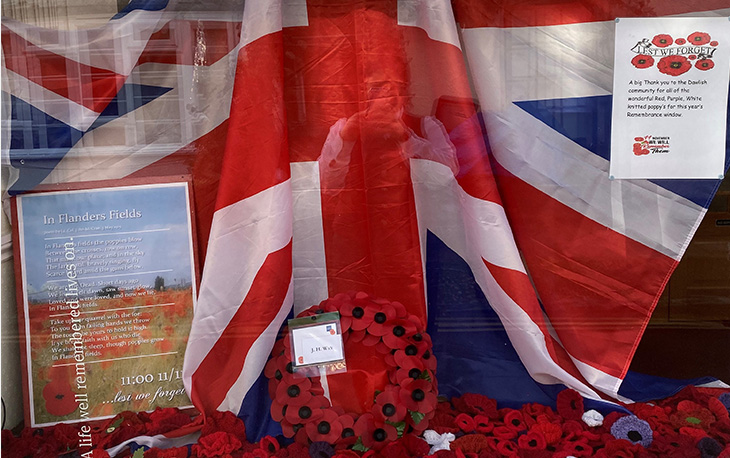 In the weeks leading up to Remembrance JH Way in Dawlish reached out to the local community to knit some poppy's for the window display and they did not disappoint!
The response was overwhelming with some beautiful poppies which included purple poppies in remembrance of animals lost in the war, white poppies which are a symbol of peace and the traditional red poppy.
A wreath was also laid on behalf of the branch at the Dawlish War Memorial situated by St Gregory's Church.