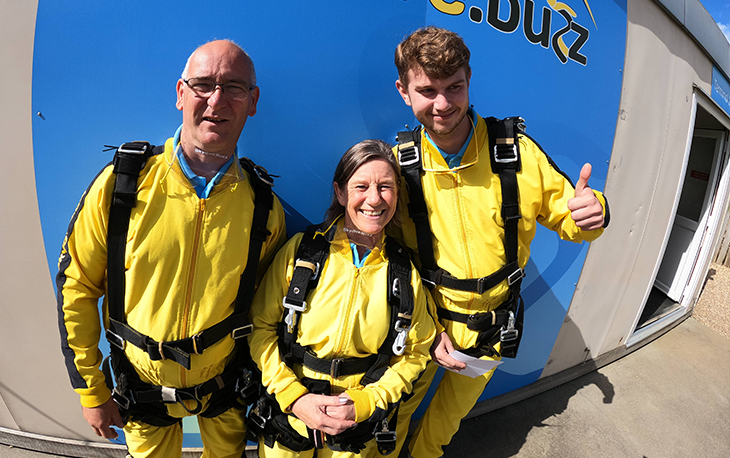 A team of fundraising funeral professionals faced their fears and fell from 15,000ft to raise money for a local hospice.
The skydive was made by members of staff from Torbay and District Funeral Directors, Maunders Funeral Service in Paignton, JH Way in Teignmouth, and Exeter & District Funeral Directors, in aid of Rowcroft Hospice.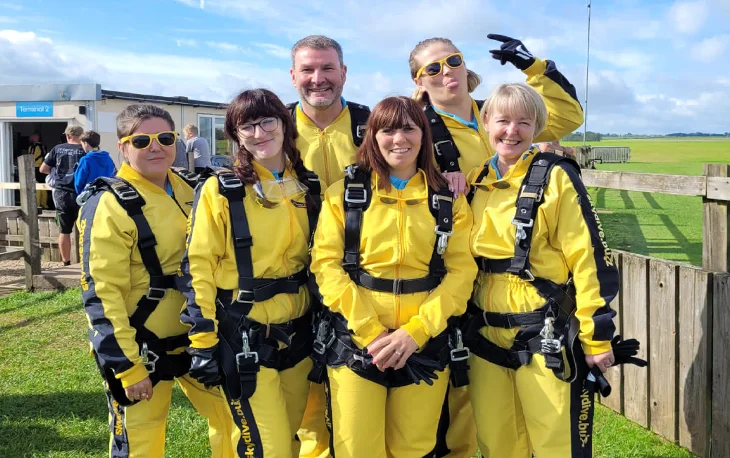 Their brave efforts raised more than £7,500 for the charity, which provides a wide range of specialist palliative care services for people and their families with progressive life-limiting illnesses in the Southwest.
Daredevil Sandra Murphy, who has previously completed both a sky dive and wing walk, is the Area Development Manager for Funeral Partners, and organised for her team to take part.
She said all the nerves and the fear was worth it to support the hospice.
"It was absolutely amazing, and for the rest of the team it was their first ever skydive," Sandra explained.
"In fact, it was the first time one of the team, Jade Cross, had even been in an aeroplane, and she was jumping out of it.
"We've done a lot of work with Rowcroft Hospice. They're a charity we are delighted to support and they need people to fundraise for them.
"They do such wonderful work – if there aren't enough beds in the hospice, they offer their Rowcroft at Home service where people can get the same level of care in their own homes.
"But what they do is costly and they need support."
The team had planned to do the skydive four weeks earlier, but it was delayed due to high winds which Sandra said did not help her team's nerves.
"It's fair to say there was a high level of apprehension before it happened, but you could see everyone was delighted when they landed safely," she said.
"On the way up, I kept telling them they would like me again once it was over, and I think they all still do.
"The delay meant I had to restart my daily countdown and certainly didn't help the tension.
"We will keep on fundraising but next year we might be looking at something a little bit calmer."
Donations are still open and can be made via justgiving.com/team/callingalljumpers.